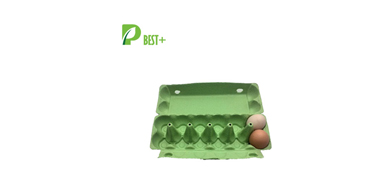 Egg Carton Manufacturer Cost means that egg packaging factory sells the paper pulp egg cartons at best price and best cost for buyers, egg production companies, even egg farms.
If you work with the egg cartons manufacturers, like packing city (Best Plus Pulp), we could offer more professional and good products to you for your egg packaging. And you will get our best egg carton manufacturer cost for your purchasing and procurement.
Egg Carton Manufacturer was introduced in the 1930's, who manufacture the first simple egg cartons for fresh egg packaging markets.
With the fast development of pulp packaging technology, the egg cartons become very nice and colorful, such as, 6 eggs pack, 10 eggs pack, 12 eggs pack, 15 eggs pack, 18 eggs pack and 20 eggs pack, with color green, yellow, blue, white, brown, purples and others.
That help the egg farm and egg production companies promote their brands with their own label egg cartons or egg boxes, of Classic packaging design.
Compared with Plastic egg boxes / egg cartons, One of the most environmentally friendly packaging containers sold today is the paper pulp egg cartons / egg box.
Eco packing is good to promote their organic fresh poultry eggs, and that will make the buyers more satisfied and interested.
It was replaced for a while with PET packaging but the public preferred the natural look and feel of the paper pulp carton.
It was even replaced at one time with expanded polystyrene (the same materials as McDonalds burgers are packaged in).
Best Plus Pulp is a professional paper pulp egg cartons manufacturer, who make any type egg cartons / egg boxes with different color, which good sale to European Egg packaging markets, American, Asian, Australian poultry egg production companies.
The exporting egg companies have good demand of our paper pulp egg cartons / egg boxes with their labels Sticking.
We (manufacturer) produce clean, eco friendly, recycled egg cartons / egg boxes for egg packing. If you are egg production companies or egg farm, please try to choose the pulp egg cartons.
Pulp does not require this quality surface but instead is used with a textured, natural surface. This material is chemical free and is much more environmentally friendly than the plastic PET alternative.
The egg carton / egg box is a shell or Monocoque structure. It does not have a frame. It relies upon the shape that it has been moulded into to give it its strength. Monocoque structures are designed to be both light and strong.
The egg carton / egg box is made from thin sheet material, yet it is surprisingly strong. It is the folds and curves that give it it's strength.
Molded fiber packaging is very sustainable, 100% biodegradable and ideal for all your corporate branding needs.
Best Plus Pulp Company can make best pulp packages for your requirement of egg boxes/ egg cartons.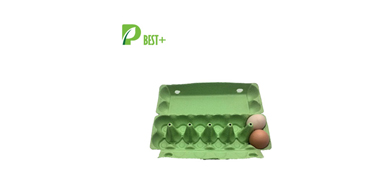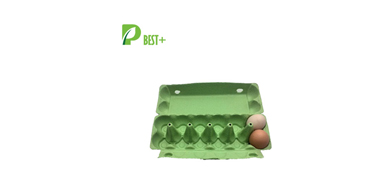 From Best Plus Pulp www.bestpluspulp.com We manufacture and customize the Pulp Paper Tray and Cartons, Shoe Pulp Tray, Egg Tray, Egg Cartons, Pulp Basket, Wine Pulp Tray and other customized Pulp packaging products.  
Email: vip@bestpluspulp.com
Web: www.packingcity.com