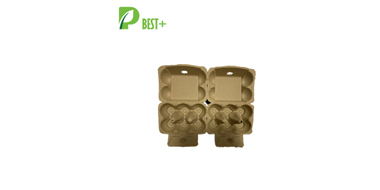 Pulp Egg Carton Factory produces paper or molded pulp egg cartons which are recyclable. They are more good and friendly to eco environment.
Egg Carton Factory make different size and different color for different requirement from countries.
Welcome to Get a Quota: Email: info@packingcity.com
Packing City moulded pulp packaging products are designed and produced to provide the highest standard of safety and protection for your Fresh Eggs. Whether you sell high-value or discount products, our molded fibre packaging is a cost effective alternative to styrofoam and plastic and you'll feel better about being kind to our Earth… Why? because our molded pulp packaging is made of 100% recycled paper and is 100% biodegradable, ensuring efficient and environmentally friendly protection. Packing City is centrally located in China serving a lot of countries accross Europe, America, the Middle East, Australia and Asia.
Packing City is a professional pulp egg carton factory, who can help egg farms and fresh egg production companies in packing solutions.
The ever increasing popularity of molded pulp packaging for fresh eggs throughout the world comes as no surprise as it provides optimal protection throughout the supply chain. Strong, yet soft enough to protect eggs against breakage during transport or storage, the material is breathable, and prevents loss of moisture, as well as keeping the eggs from picking up undesirable odours and flavours.
Welcome to Get a Quota: Email: info@packingcity.com
The finishing touch for the moulded fibre egg cartons are made by after-pressing. It provides egg cartons with a smooth surface for printing and excellent shape for easy processing in automatic packing machines.
100% recycled flat-top egg carton is great for labels and customization with our custom rubber egg carton stampers or custom egg carton labels. Our Pulp egg trays are manufactured from clean corrugated paper.
Packing City can make best pulp packages for your requirement of egg boxes/ egg cartons.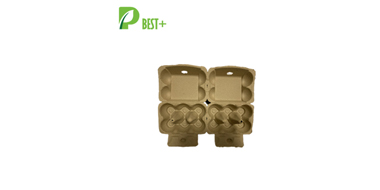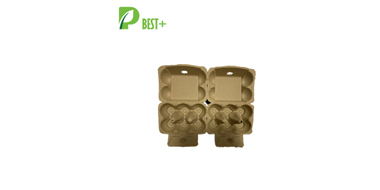 From www.packingcity.com We manufacture and customize the Pulp Paper Tray and Cartons, Shoe Pulp Tray, Egg Tray, Egg Cartons, Pulp Basket, Wine Pulp Tray and other customized Pulp packaging products.
Email: info@packingcity.com
Website: www.packingcity.com