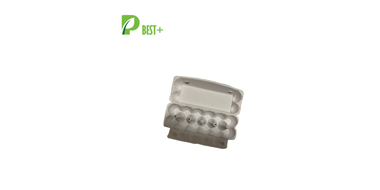 Egg Box Packaging Carton, chicken egg packaging box, also known as egg tray, pulp egg box, egg tray, egg box, etc., is used for the packaging of eggs to protect the eggs during the handling and transportation of shocks, collisions, damage, easy to carry, transport The role of carrying. Egg boxes are very common in supermarkets and shopping malls, and there are many specifications.
Pulp egg tray Pulp Egg Carton, Paper Egg Boxes,
Recycled pulp using materials
Manufacturing process molding machine pressing
Appearance pulp color
Functional egg protection, belonging to transport packaging.At present, most of the egg packaging in the domestic market is free-range, and there is a large box of packaging. In foreign advanced countries, egg packaging uses small packaging, a box of 6, 10, 12, no more than 30, and 30 are also rare.
The advantage of small packaging is that the damage rate is low during handling and stacking, only about 1/10 in bulk. According to foreign statistics, the breaking rate of bulk eggs is about 4.5%. This kind of crushing loss fee is also spent on a good packaging. Moreover, the price of brand eggs is high. Besides, after the egg is broken, the slimy will pollute the surrounding environment of other egg boxes. Second, small packaged eggs can be eaten with the purchase, fresh eggs, a family of three, buy a box of 6 eggs, two days to eat, 12 pieces of a box for about four days to eat. Like milk, it is always good to eat fresh. When you go to the supermarket to buy milk, take a box of eggs by the way. If you have been doing this, form a habit, you can eat healthy food with fresh eggs all year round. If you buy a big bag or a large box of 60, or even 100, eat it for a day or a month or a month, the more you eat, the less fresh it is, and the brand will have no taste. There is also an advantage in small packaging: astringency, odor, viral bacteria collusion is also less, and the volatilization is also fast, especially the pulp egg box is breathable and adsorbable, easy to exchange with fresh air outside the box, and the shelf life is also long.
The brand egg uses a small package of pulp and egg boxes instead of a large package, and the egg breakage rate is low, fresh and less stringy. This is an effective and advanced way of brand green egg packaging, improving people's quality of life, adapting to the habits of foreign consumers and improving export competitiveness.
Egg Box Packaging Carton
6/10/12/15/24 Eggs Pulp Paper Cartons
Size/ Shape/ Color: Customized
Application
Paper Pulp Molded Egg Tray An egg tray, egg pulp carton (also known as an egg box) is a tray/carton designed for carrying and transporting whole eggs. Our Pulp Egg trays are manufactured from recycled paper and molded pulp.
Best Plus Pulp Egg Trays are usually used to store fresh eggs from farms or at farmers markets. This structure helps protect eggs against stresses exerted during transportation and storage by absorbing a lot of shock and limiting the incidents of fracture to the fragile egg shells.
Compared with traditional plastic egg tray, paper moulded pulp egg trays are more eco-friendly and renewable.  These trays are also ideal for use as Incubator Egg Positioners when holes are cut to permit better circulation of the air. Cracked eggs are practically eliminated when using our pulp egg trays.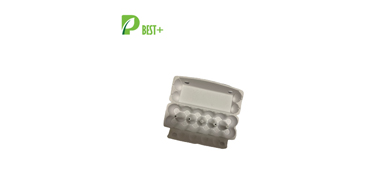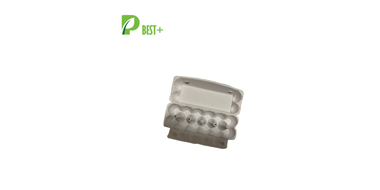 100% recycled flat-top egg carton is great for labels and customization with our custom rubber egg carton stampers or custom egg carton labels. Our Pulp egg trays are manufactured from clean corrugated paper.
From www.packingcity.com We manufacture and customize the Pulp Paper Tray and Cartons, Shoe Pulp Tray, Egg Tray, Egg Cartons, Pulp Basket, Wine Pulp Tray and other customized Pulp packaging products.
Email: info@packingcity.com
Website: www.packingcity.com