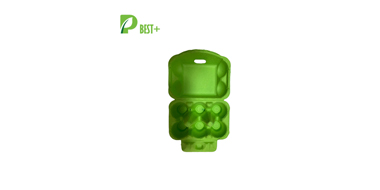 Molded Pulp Egg Packaging is eco packaging in egg packaging.
Welcome to Get a Quote: Email: info@packingcity.com
What are the environmental benefits of Best Plus Pulp's pulp protective packaging?
Raw Materials – Pulp packaging is made from 100% post-industrial raw materials and no chemicals are added during the pulping process. It is simply water, movement and recycled corrugate or newsprint. No toxic or hazardous materials are introduced or expelled into the environment during the manufacturing for a very earth friendly process.
Welcome to Get a Quote: Email: info@packingcity.com
Water Usage – No waste water is generated in the manufacturing process; all water either evaporates or is reused in the pulping process.
Waste Reduction – All scraps are returned to the pulp for zero manufacturing waste. The final packaging is also 100% recyclable.
Energy Usage – Open air drying is used whenever it is feasible, which is approximately 70% of the time. The drying room is heated with post industrial wood (saw dust / wood offcuts from furniture manufacture). Diesel is used in the drying machine when open air drying isn't possible.
The first is to rely on the support rib design of the product and the cushioning cavity formed by the product. The design of the support rib can play a crucial role in the elastic deformation of the paper-wrapped product, that is, the main basis of the design of the support rib is the product itself. Shape and use.
Judging from the quality and use of the current paper-wrapped products, the maximum load capacity can reach 200 kg. The shape of the product is not too complicated, and the product lining package with a weight of less than 50 kg is the best choice.
Welcome to Get a Quote: Email: info@packingcity.com
Here we will briefly introduce these common senses, I hope you will be assisted. With the existing skill level, the thickness of the finished paper products is roughly between 1mm and -6mm, and the thickness of common products is mostly adhered to. About 2.5mm; the buffering result of the paper mold packaging is mainly achieved by applying the elastic deformation of the paper wall when it is impacted, and then slowing down the external force. The flexibility of the paper model data itself is not high.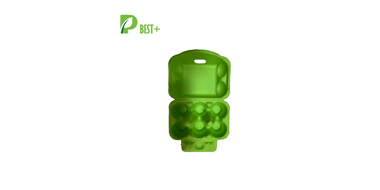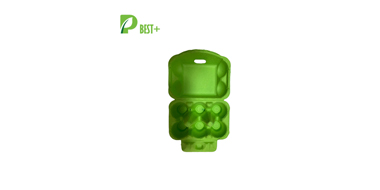 100% recycled flat-top egg carton is great for labels and customization with our custom rubber egg carton stampers or custom egg carton labels. Our Pulp egg trays are manufactured from clean corrugated paper.
From www.packingcity.com We manufacture and customize the Pulp Paper Tray and Cartons, Shoe Pulp Tray, Egg Tray, Egg Cartons, Pulp Basket, Wine Pulp Tray and other customized Pulp packaging products.
Email: info@packingcity.com
Website: www.packingcity.com