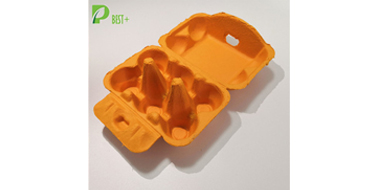 Polpa ESTOJO PARA 6 OVOS Fabricante
Best Plus Pulp Co., Ltd por que nossas embalagens são sustentáveis. Além de toda matéria prima ser 100% natural, obtidas por fibras de papel que reciclamos; os nossos produtos não agridem o meio ambiente, são totalmente biodegradáveis, tendo sua decomposição realizada naturalmente, uma solução para os impactos ambientais causados pelo acúmulo de lixo. Por ser de papel, são 100% recicláveis: vindo novamente a ser desagregada e se tornar uma nova embalagem, totalmente renovável.
Brasileiros aumentam consumo de ovos como proteína mais barata (Uol – Bloomberg). Os brasileiros nunca comeram tantos ovos. A pandemia de coronavírus afeta a economia e a renda, o que leva consumidores "carnívoros" a migrarem para proteínas mais baratas. Os brasileiros devem consumir, em média, um recorde de 250 ovos por pessoa neste ano, um aumento de 8,5% em relação ao ano passado e acima da média global de 235 ovos, de acordo com Ricardo Santin, presidente da Associação Brasileira de Proteína Animal (ABPA). A produção pode subir 7%, para 53 bilhões de unidades.
Welcome to get a quote about Egg Cartons via E-mail : info@packingcity.com or vip@bestpluspulp.com
ESTOJO PARA 6 OVOS Fabricante
Oceanos terão mais plástico do que peixes em 2050, diz estudo. Dados foram divulgados no Fórum Econômico Mundial de Davos. O uso maciço de plásticos é tamanho que os oceanos abrigarão mais detritos plásticos do que peixes em 2050. "O sistema atual de produção, utilização e descarte de plásticos tem efeitos negativos importantes: de 80 a 120 bilhões de dólares de embalagens plásticas são perdidos anualmente. E além do custo financeiro, sem nada em troca, os oceanos terão mais plástico do que peixes (em peso) em 2050"
Pense nisso ao escolher a embalagem de ovos que vai levar para sua casa. Afinal, você tem a opção de escolha na prateleira do supermercado !
Plástico ou Papel (100% biodegradável) ?
Welcome to get a quote about Egg Cartons via E-mail : info@packingcity.com or vip@bestpluspulp.com
A escolha é sua!
Como fazer boas escolhas?
Hora do supermercado: como fazer boas escolhas?
Trocar a sacola plástica pela ecobag é MUITO importante, mas atentar-se à embalagens que estamos levando dentro da ecobag é fundamental
A variedade de produtos disponíveis no mercado é enorme, por isso, saber escolher alimentos com embalagens biodegradáveis, saudáveis ao meio ambiente e evitar a compra de produtos em embalagens plásticas é um grande diferencial.
Nós consumidores temos um papel fundamental na sustentabilidade, uma vez que somos responsáveis pela escolha de qual produto e embalagem vamos levar para casa. Se houver conscientização na hora da compra, optando pelos produtos que não possuem excesso de embalagens (como no desnecessário caso das bandejas com filme plástico para acondicionar ovos)
Você lembra daqueles famosos estojos de ovos de 1 dúzia feitos de papel? (esse aí da foto) eles ainda existem e estão a todo vapor nos supermercados em diferentes layouts, levam cerca de 03 meses para de decompor no meio ambiente e não poluem nosso planeta! Que tal colaborar com o seu e com nosso futuro?
Welcome to get a quote about Egg Cartons via E-mail : info@packingcity.com or vip@bestpluspulp.com
Pensando em agradar às grandes famílias, a Best Plus Pulp soma às já conhecidas caixinhas de ovos a embalagem familiar com 12 ovos, ideal para os lares com várias pessoas, uma ótima opção sustentável, econômica, segura e prática para carregar.
Então, que tal tudo isso e ainda colaborar com o futuro do nosso planeta com uma embalagem 100% biodegradável!
A embalagem de fibra moldada é muito sustentável, 100% biodegradável e ideal para todas as necessidades de sua marca corporativa.
A Best Plus Pulp Company pode fazer as melhores embalagens de celulose para suas necessidades de caixas / embalagens de ovos.
Da Best Plus Pulp www.packingcity.com Nós fabricamos e personalizamos a Bandeja e Caixas de Papel para Celulose, Bandeja para Polpa para Sapatos, Bandeja para Ovos, Caixas para Ovos, Estojo Para Ovos, Cesta para Celulose, Bandeja para Polpa de Vinho e outros produtos de embalagem de celulose customizados.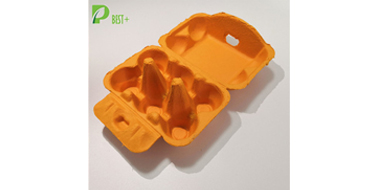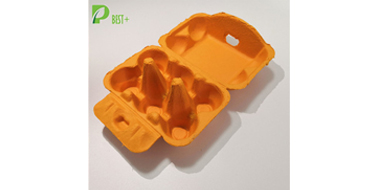 Welcome to get a quote about Egg Cartons via E-mail : info@packingcity.com or vip@bestpluspulp.com
100% recycled flat-top egg carton is great for labels and customization with our custom rubber egg carton stampers or custom egg carton labels. Our Pulp egg trays are manufactured from clean corrugated paper.
From www.packingcity.com We manufacture and customize the Pulp Paper Tray and Cartons, Shoe Pulp Tray, Egg Tray, Egg Cartons, Pulp Basket, Wine Pulp Tray and other customized Pulp packaging products.
Email: info@packingcity.com
Website: www.packingcity.com