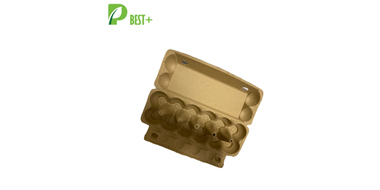 USA Farm Egg Carton Tray are made from Best Plus Pulp Company (Packing City), which is Egg Farm and suppliers in egg packaging, Protection and Transportation. Welcome to Custom-made Egg Cartons and Egg Trays. Best Plus Pulp exports Pulp Egg Cartons, Egg boxes and Egg Trays to all over the world and has a good reputation. People would like to use recycal pulp egg cartons to protect the green environment.
USA Farm Egg Carton Tray is poplar and hot sale in American markets. Our high quality Paper Pulp egg carton trays are widely used in farms egg packaging and egg production packaging.
We have our own shapes and design for our egg cartons and egg boxes for markets, which is with thick and hard for packing and protect the fresh eggs very well, when transportation.
Molded pulp tray, also known as pulp molding, is made from Kraft Pulp, Newspaper, Virgin Pulp, etc., and is pulped and blended to a certain concentration. The slurry is formed into a different type and use of environmentally friendly paper products according to the product design, customized CNC tooling, vacuum forming process, and drying.
It has good anti-shock, anti-shock, anti-static, anti-corrosion effect, and has no pollution to the environment, and is more conducive to the export of manufacturers' products. It is widely used in electronics, electrical appliances, computers, mechanical parts, industrial instruments, handicraft glass, ceramics. Packaging in industries such as toys and pharmaceuticals.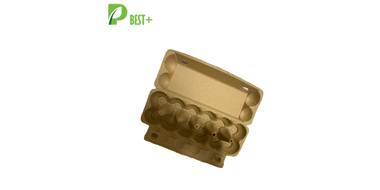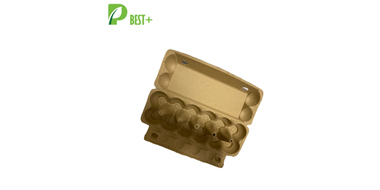 100% recycled flat-top egg carton is great for labels and customization with our custom rubber egg carton stampers or custom egg carton labels. Our Pulp egg trays are manufactured from clean corrugated paper.
From www.packingcity.com We manufacture and customize the Pulp Paper Tray and Cartons, Shoe Pulp Tray, Egg Tray, Egg Cartons, Pulp Basket, Wine Pulp Tray and other customized Pulp packaging products.
Email: info@packingcity.com
Website: www.packingcity.com